Conference Workshops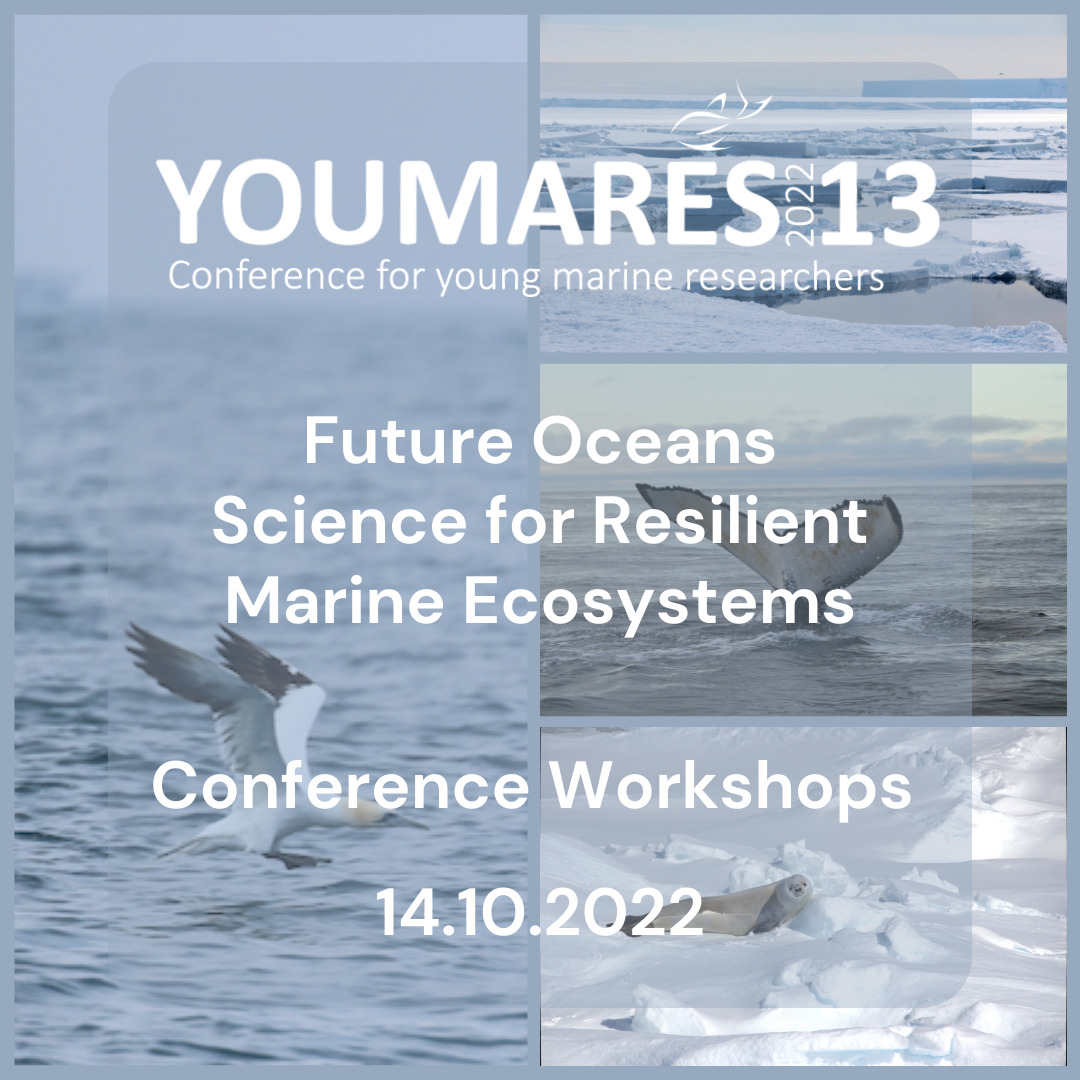 We are excited to share the YOUMARES 13 workshops:
Workshops are scheduled to take place on Friday the 14.10.2022 from 9 am to 4 pm.
Workshops are planned to be online and onsite in Berlin.
Workshops are planned to 1.5 to 2 h long and interactive.
You can now register to attend: click here.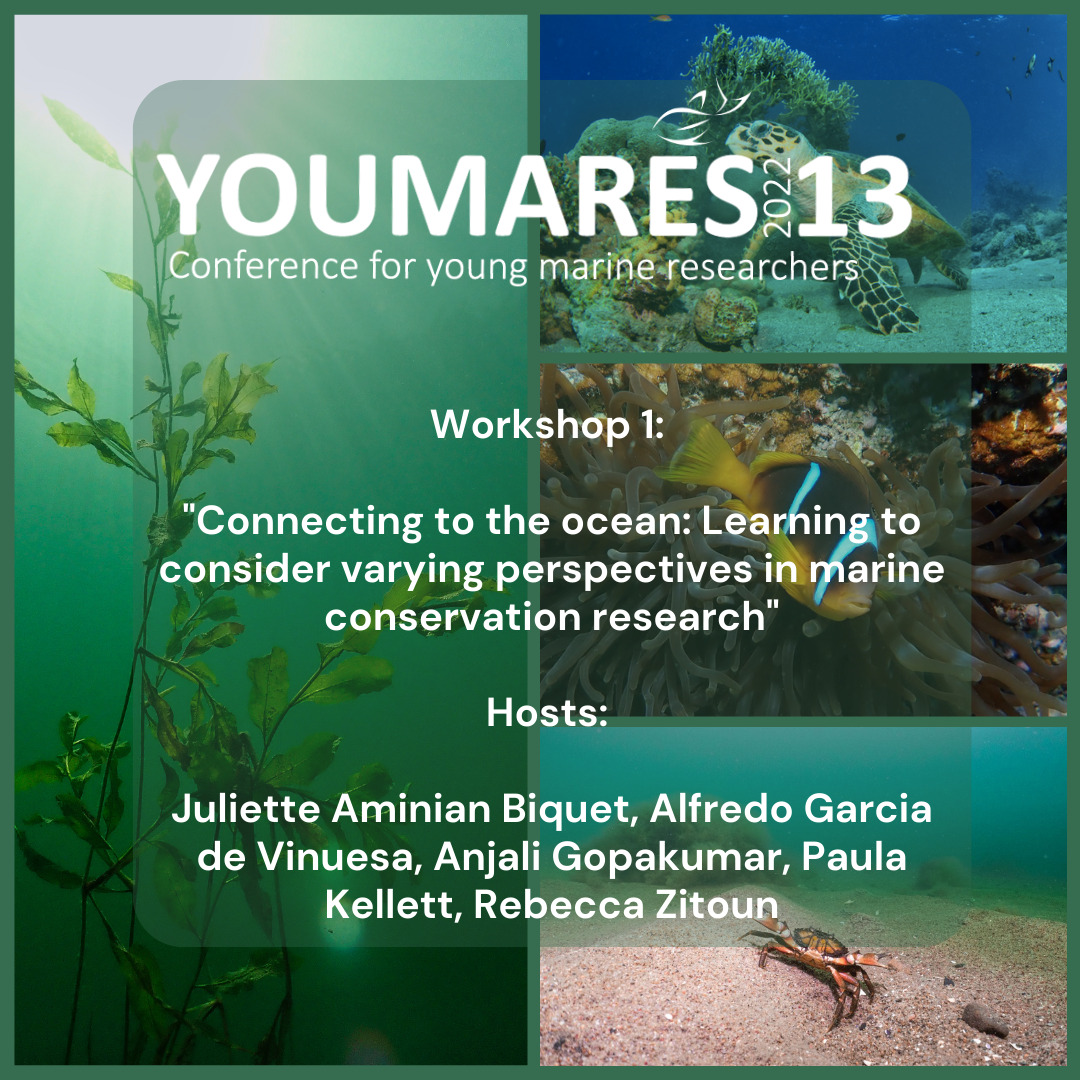 Workshop 1:
Connecting to the Ocean: Learning to Consider Various Perspectives in Marine Conservation Research
Hosts: Juliette Aminian Biquet, Alfredo Garcia de Vinuesa, Anjali, Gopakumar, Paula Kellett, Rebecca Zitoun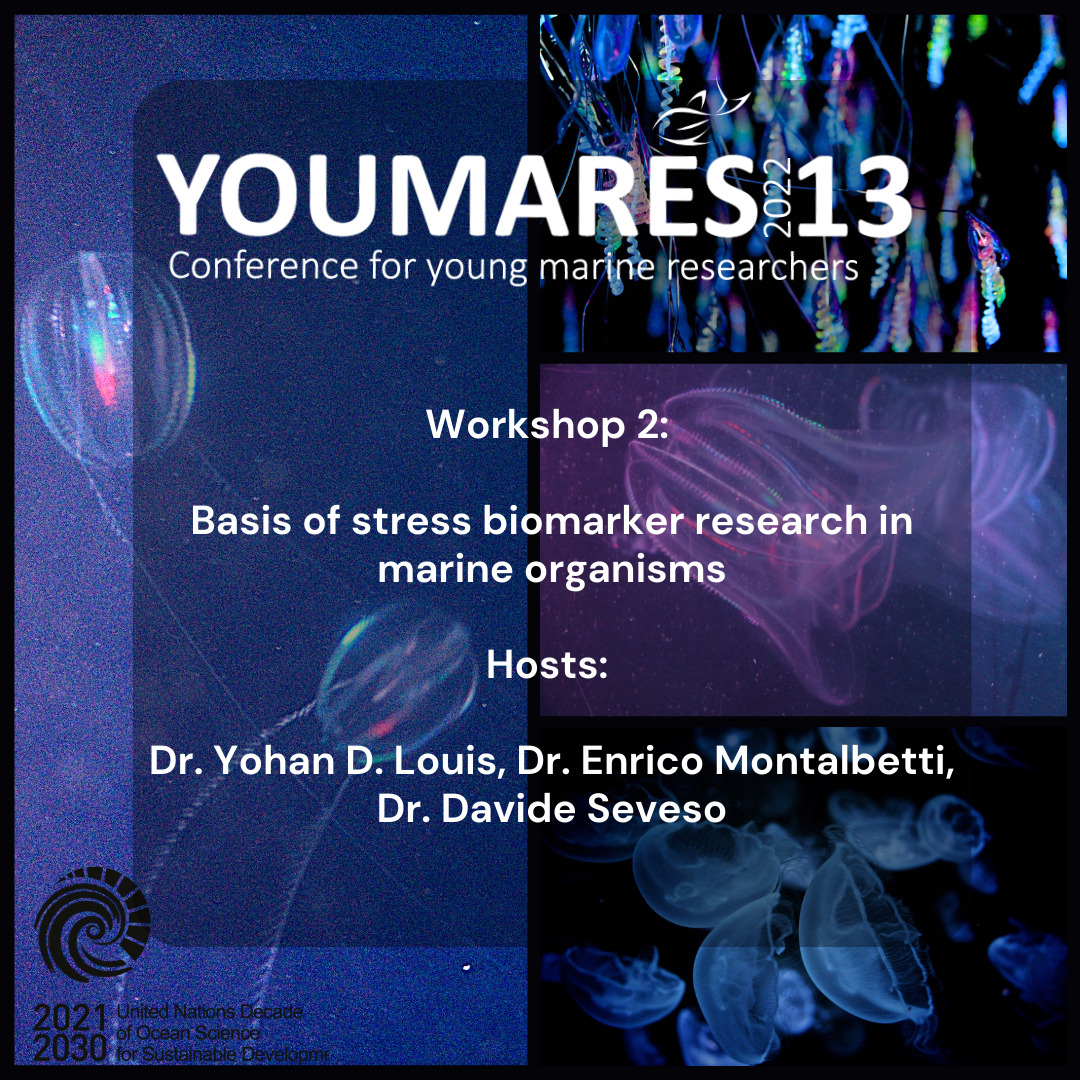 Workshop 2:
Basis of Stress Biomarker Research in Marine Organisms
Hosts: Dr Yohan D. Louis, Dr Enrico Montalbetti, Dr Davide Seveso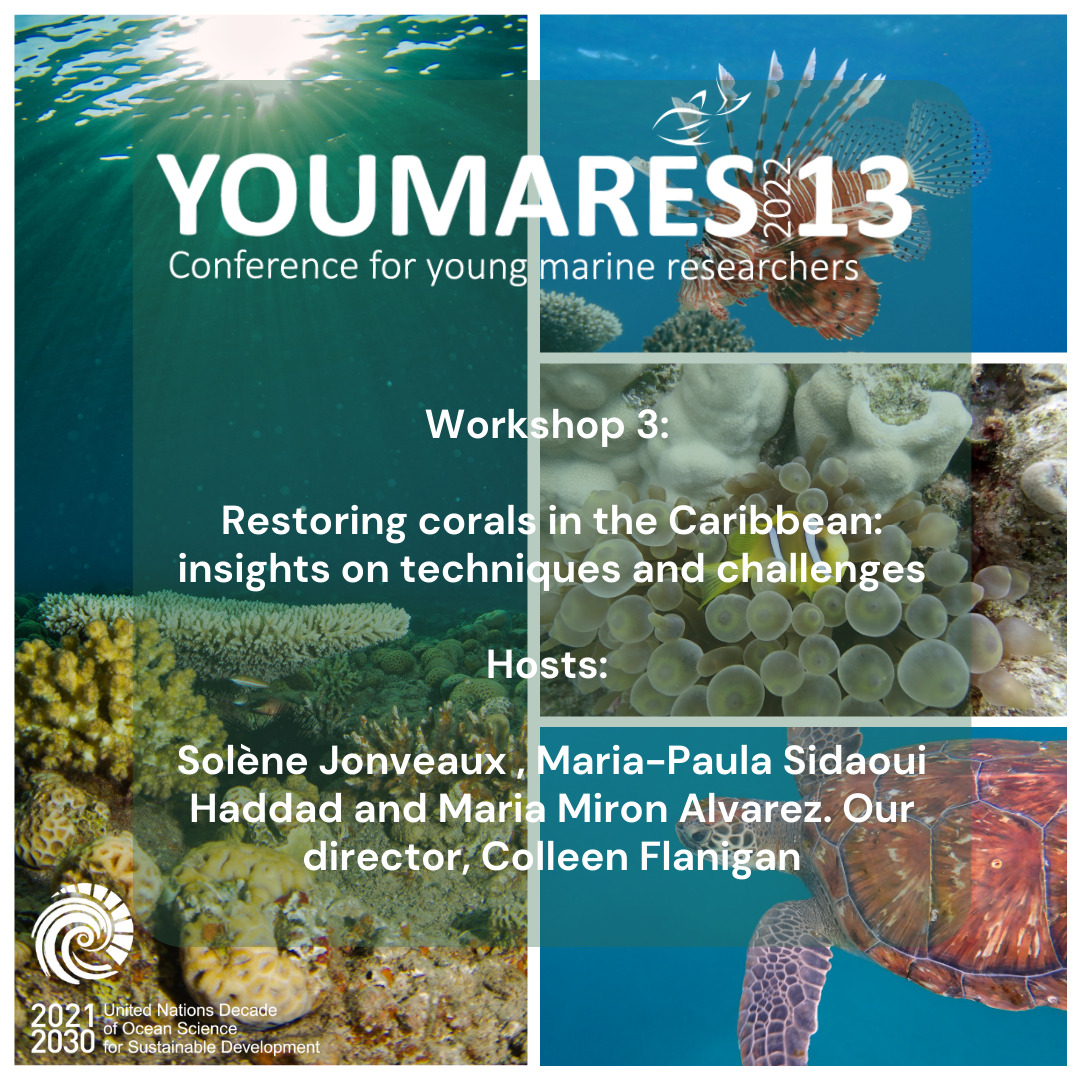 Workshop 3:
Restoring Corals in the Caribbean: Insights on Techniques and Challenges
Hosts: Solène Jonveaux, Maria-Paula Sidaoui Haddad and Maria Miron Alvarez. Our Director, Colleen Flanigan.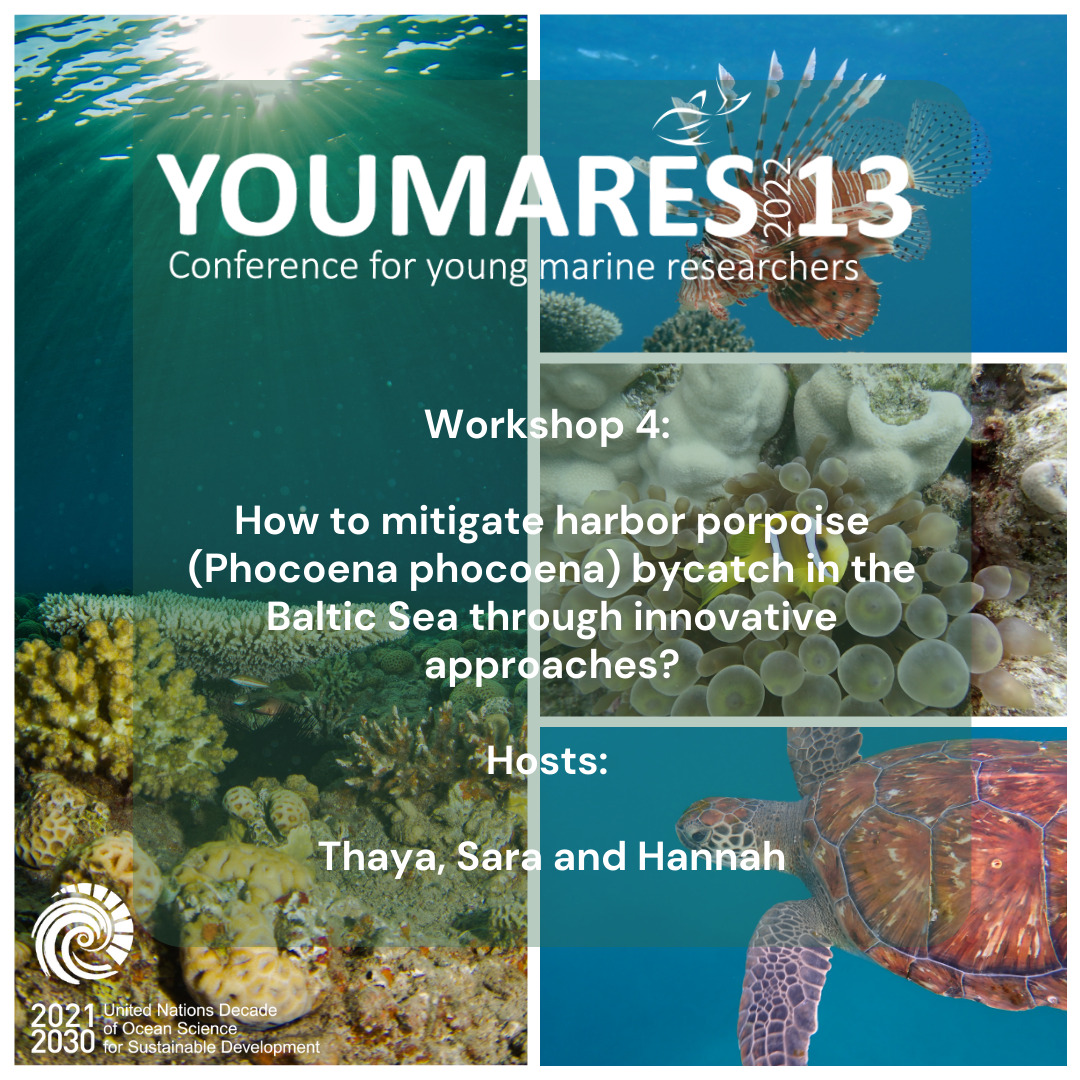 Workshop 4:
How to mitigate Harbour Porpoise (Phocoena phocoena) bycatch in the Baltic Sea through innovative approaches?
Hosts: Thaya, Sarah, and Hannah