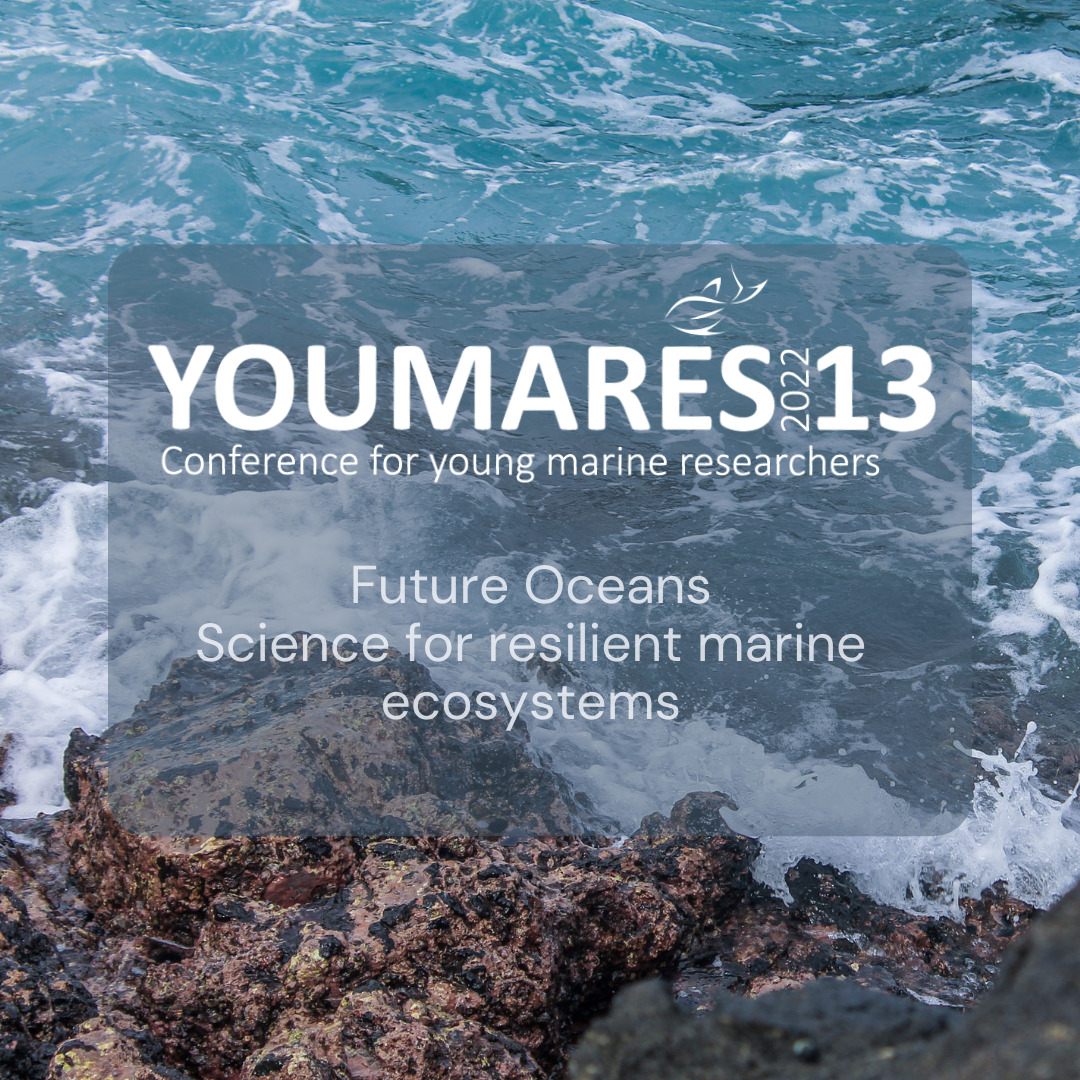 YOUMARES 13 will take place in Museum für Naturkunde, Berlin, Germany from 11 – 14th October 2022.
The "Museum für Naturkunde – Leibniz Institute for Evolution and Biodiversity Science" is an integrated research museum within the Leibniz Association. It is one of the most important research institutions worldwide in the areas of biological and geological evolution and biodiversity.
Considering the Covid-19 pandemic, the conference is based on a hybrid concept. Bringing together benefits from a digital world together with lively discussions in small groups, strictly complying with the respective current Covid-19 regulations.
YOUMARES13
Future Oceans
Science for Resilient Marine Ecosystems
We want to provide a stage for an interdisciplinary community of young marine researchers. The outcome "A healthy and resilient ocean" is linked to the sectors of marine science which they touch upon: Innovation & Technology, Research & Science, Society, Governance & Policies, Education & Art, Economy. The second outcome identified by the UN provides a variety of potential topics that can be discussed during YOUMARES 2022, like data collection using citizen science, species identification guides, scientific findings on specific marine species/ecosystems, potential modeling, and mapping softwares (GIS), stakeholder analysis and involvement, marine protected areas (MPAs), etc.
YOUMARES13 conference will be an important platform for a variety of research projects including citizen science approaches, education & outreach programs, and projects with a focus on businesses and entrepreneurship. This conference provides a space for like-minded young researchers from numerous nationalities and fields of study to present their research and have productive interaction with fellow researchers. The diverse and interdisciplinary atmosphere of the event allows for effective networking and enhances new partnerships and perspectives on marine related topics.
→ Online participation: 5, 00 Euro
→ On-site participation: 20,00 Euro